Navy "Park Avenue" Party Tower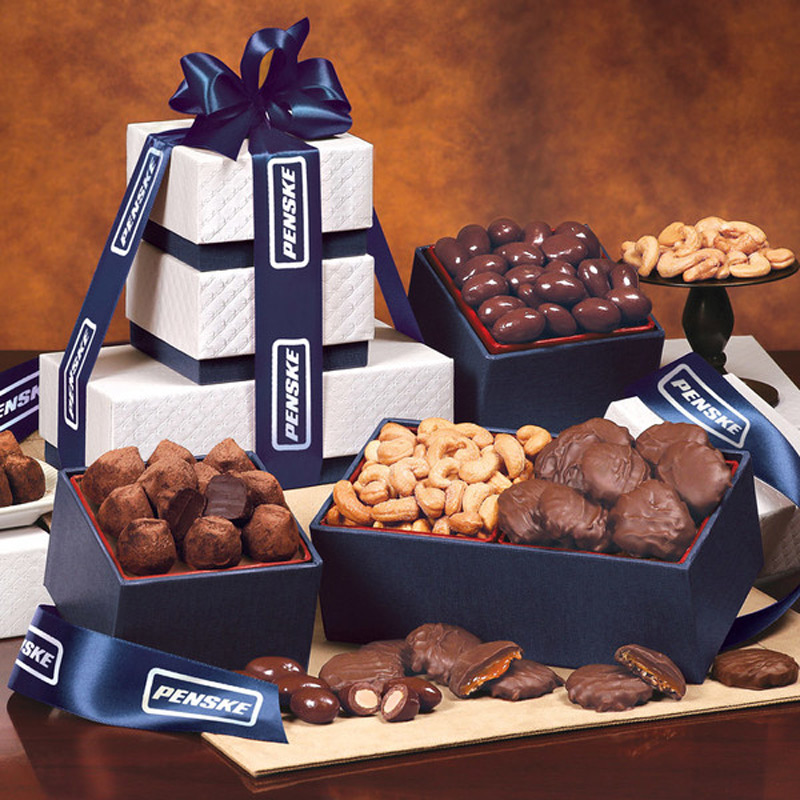 Request a fully customized quote
Color: Navy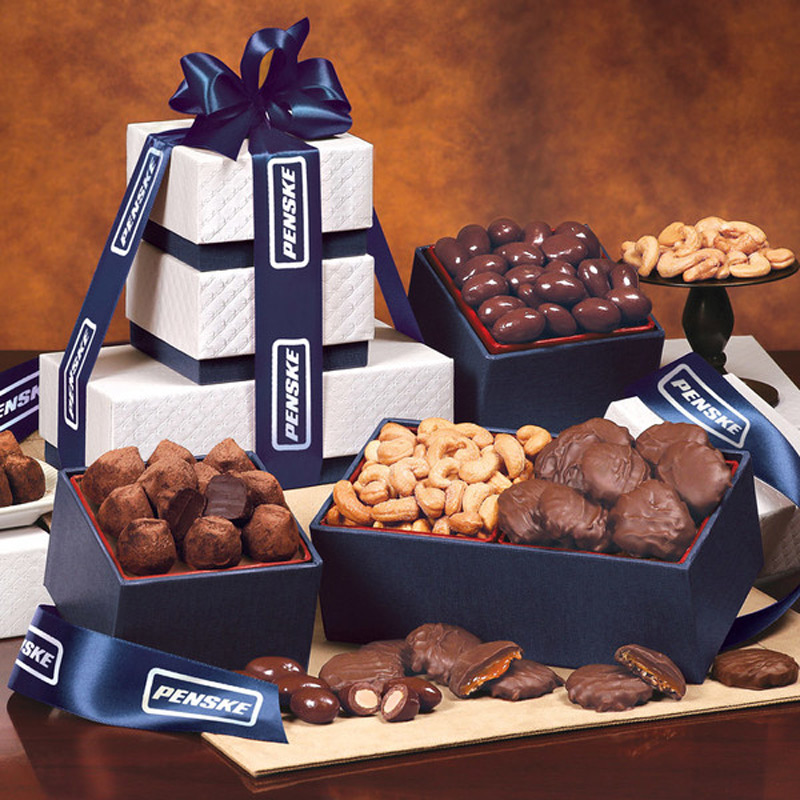 Navy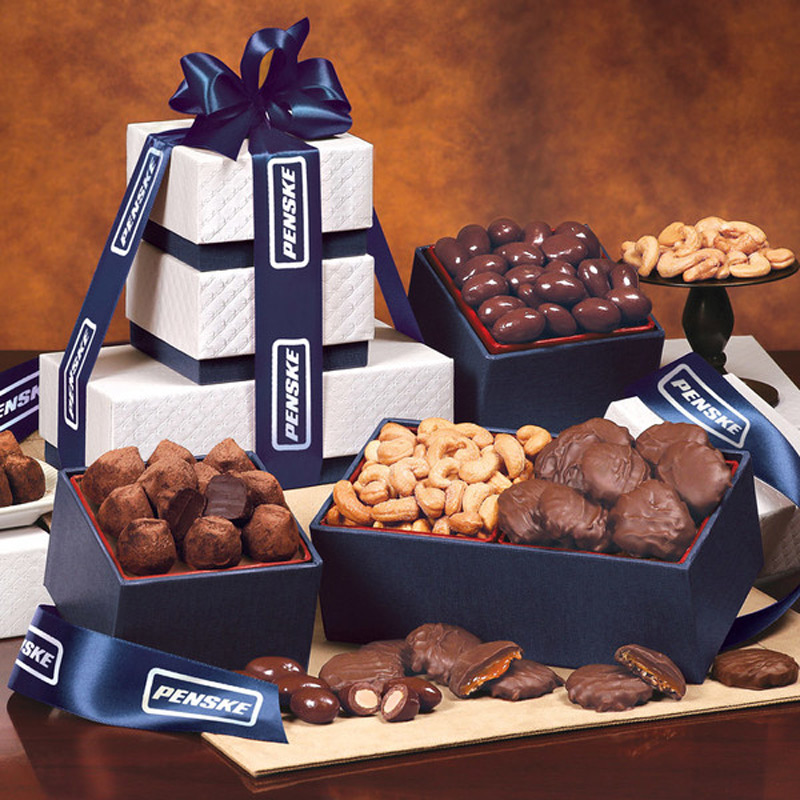 Red
This tower would be right at home on Park Avenue, the center of style and grace in New York City. The navy blue and white pillowtop boxes are packed with four tremendous gourmet treats that are guaranteed to get the party off to a wonderful start... smooth and creamy Cocoa Dusted Truffles, our famous Chocolate Covered Almonds, fresh-roasted Extra Fancy Jumbo Cashews, and Pecan Turtles. Show your customers and employees how much you appreciate them by sending this exceptionally flavorful and elegant gift.
Product Dimensions
7.375"L x 3.875"W x 6.75"H
Imprint Includes
Price includes imprint foil-stamped in white on navy ribbon.
Additional Notes I
Ingredients: Cocoa Dusted Truffles, 3.5 oz. (11 pieces) Chocolate Covered Almonds, 5 oz. Extra Fancy Jumbo Cashews, 5 oz. Pecan Turtles, 6 oz. (12 pieces)
Additional Notes II
Serving Size: 9
Additional Notes III
Packaging: Individual mailing carton is included at no charge.
Additional Notes IV
Imprint Color: White
Additional Notes V
Maximum size for enclosure cards: 6" x 4".
Approximate Production Time
5 Working Days