Flashing EL Bicycle Seat Pack
Item #
SP-235-AD-734-39423495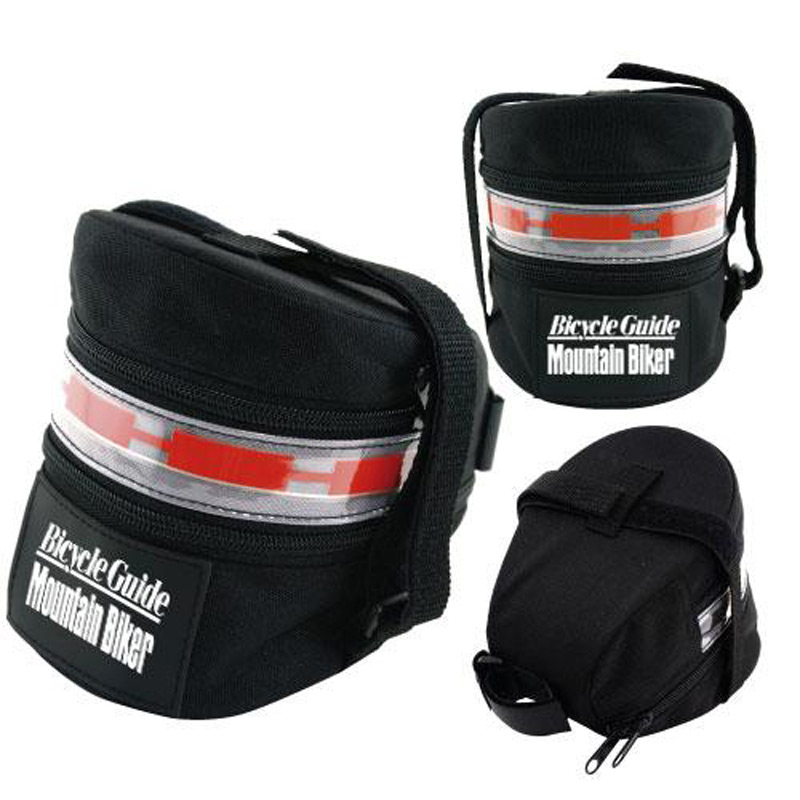 Request a fully customized quote
Our lightweight bicycle seat pack straps securely under your seat with Velcro straps (both seat and post straps) and the zippered storage compartment has ample room to hold your patch kit, tire removal levers, gloves, cell phone, identification, and an energy bar or two. The storage compartment expands open with a second zipper to give you additional storage capacity. Most importantly, the bright red EL (electroluminescent) safety lighting on the pack ensures that others can see you in both the day and night and can be set to either flash or illuminate continuously. Edge-to-edge lighting is energy efficient and provides a uniform red glow. Operates on 2 AA batteries (not included). Gift boxed.
Product Dimensions
5 1/2"w x 5 3/4"h x 7"d
Additional Notes I
Packaging: Gift Boxed
Additional Notes II
Requires 2 AA batteries (not included).
Additional Notes III
2 AA batteries $.80(F)/set
Approximate Production Time
7-10 Working Days