Chef's Perfection Thermometer Grilling Fork with Backlit LCD Display
Item #
SP-235-AD-2380-39423495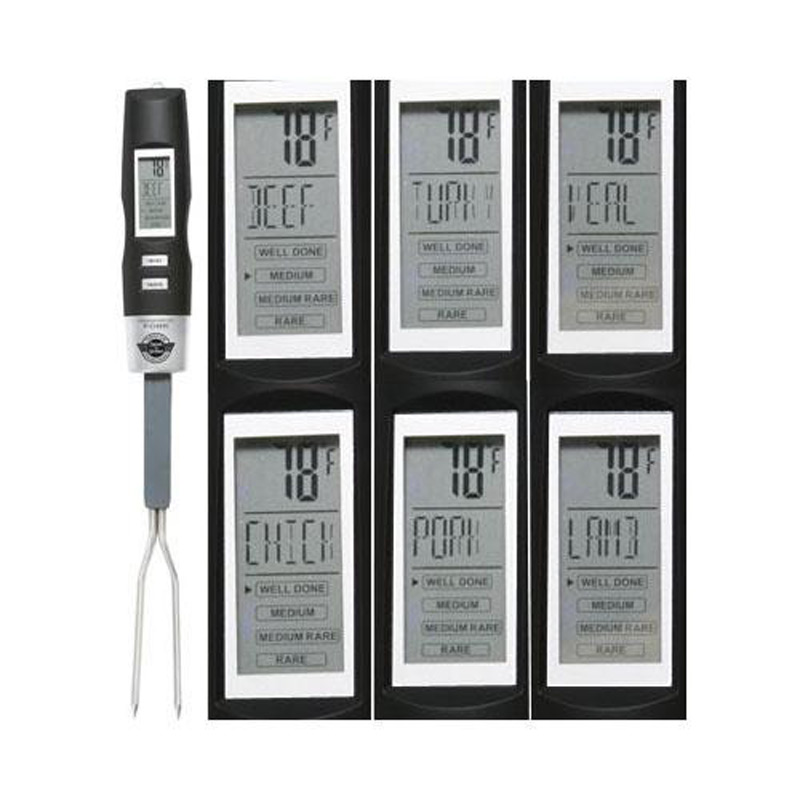 Request a fully customized quote
Never serve undercooked or overcooked meat again. With this handy grilling fork, cooking perfect beef, chicken, pork, turkey, veal or lamb is easy. Just set the fork to the type of meat you're cooking, and its internal memory will evaluate the correct temperature of "doneness" based on the ideal temperatures for well, medium, medium-rare, or rare. Features stainless steel thermometer prongs made of food-safe stainless steel, comfortable handle for controlled grilling, and large LCD display with blue LED backlight. Gift boxed.
Product Dimensions
13 3/4"w x 1 3/8"h x 1"d
Product Material
Stainless
Additional Notes I
Packaging: Gift Boxed
Additional Notes II
Requires 2 AAA batteries (not included).
Additional Notes III
2 AAA batteries $.80(F)/set.
Approximate Production Time
7-10 Working Days