Stainless Steel Multi-Tool/Flashlight/Screwdriver Holster Set
Item #
SP-235-AD-237-39423495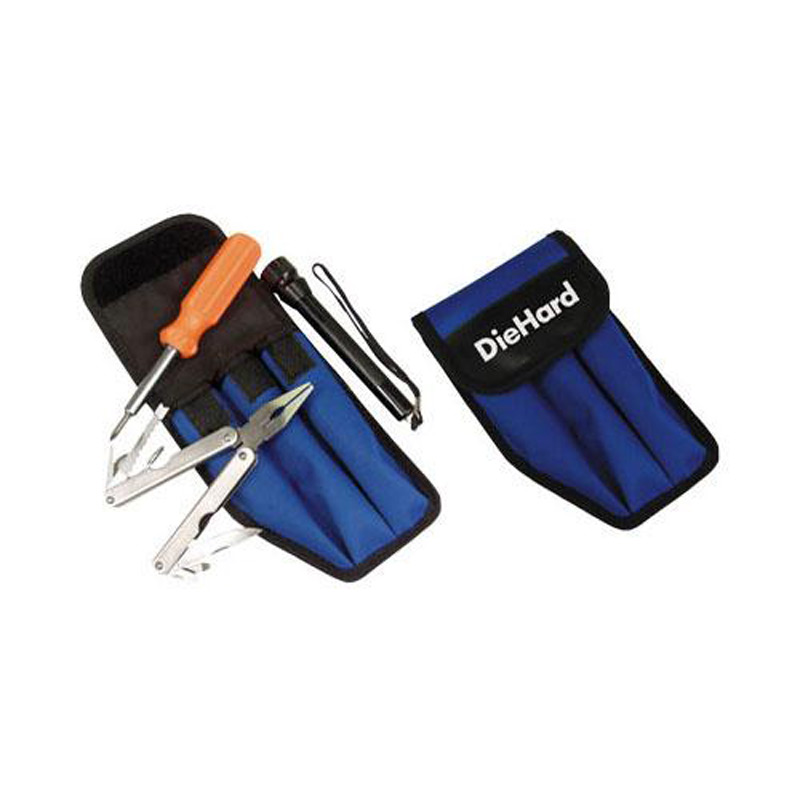 Request a fully customized quote
This is a larger version of the popular AD-236 holster. In addition to the aluminum flashlight and stainless steel multi-tool, we also pack a reversible, large-handle screwdriver with an orange safety-color handle and a Phillips and standard bit. The set is packed in a blue nylon waist holster with black vinyl flap. Logo is printed on the outside top of the black flap. Flashlight operates on 2 AA batteries (not included). Gift boxed.
Product Dimensions
5"w x 8"h x 1 1/2"d
Additional Notes I
Packaging: Gift Boxed
Additional Notes II
Requires 2 AA batteries (not included).
Additional Notes III
2 AA batteries $.80(F)/set.
Approximate Production Time
7-10 Working Days