Touch Less Tool
Item #
SP-206-SA-700600-1253987258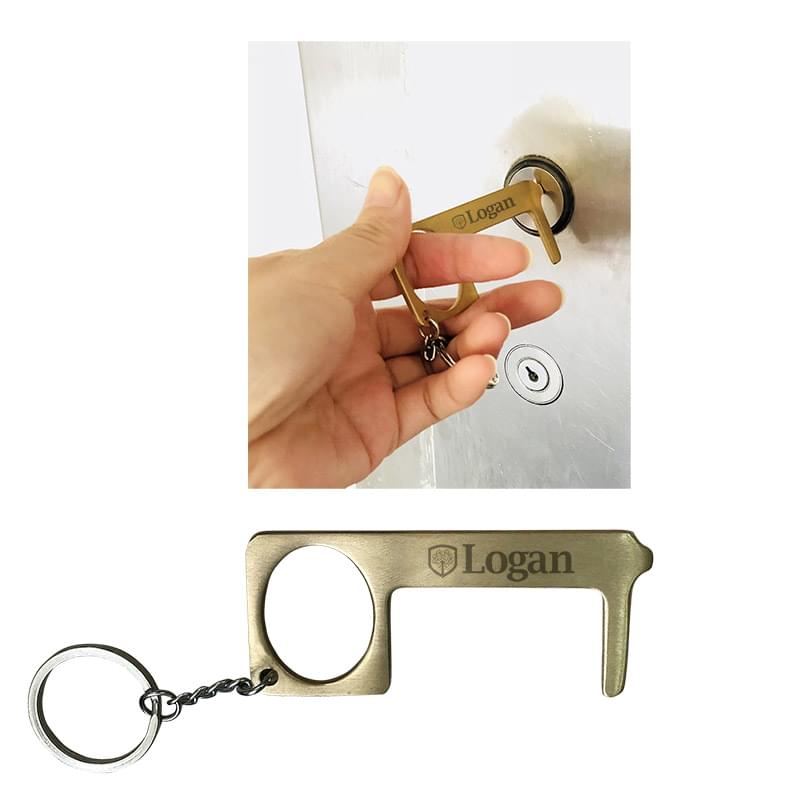 Request a fully customized quote
• Avoid touching public touchscreens like store checkouts
• Ergonomic design makes it easy to open doors, press buttons & pull levers
• Made of Antimicrobial Copper Alloy
• Reduce point-of-contact area
• Easy to carry
• Not intended for medical use; no guarantee item will protect user from COVID-19 or any illness. MOQ: 10,000pcs per order/design Colors: Copper Item Size: 3.3"w x 1.3"h x 0.19"d Std Imprint: Laser Engrave Std Imprint Area: Upper Panel – 1.5"w x 0.43"h SETUP: No setup charge for this item. One design per order. PACKAGING: Polybag SAMPLE DELIVERY: Approx. 1-2 weeks from order acknowledgement and layout approval. BULK DELIVERY: 6-8 weeks for delivery after sample approval via ocean to Los Angeles RUSH DELIVERY: Add $0.92 (G) per piece to your order, to speed up delivery by 2-3 weeks with air shipping. This additional cost includes shipping your entire order together to 1 location within the US. *If you only need a portion to ship via air, please contact your Source Abroad Sales Rep for an air shipping quote.* *Sample requests: Limit 1 item per request, billed at EQP No returns accepted for PPE items (blank or imprinted).* All PPE item sales are final.
Product Dimensions
3.3"w x 1.3"h x 0.19"d
Product Material
Copper, Iron
Package Width
7.800000000000001
Package Height
7.0200000000000005
Weight Per Carton
24.200000000000003
Additional Notes I
Packaging: Polybag
Imprint Method
Laser Engraving